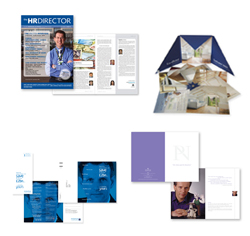 print management
With over 30 years of industry knowledge, our print management consultancy has the experience and purchasing power to give our Clients the high quality, service and savings that will make all the difference.

Adaptability is the key. We constantly review our select and approved roster of suppliers, ensuring that both environmental and quality assurance procedures meet our high demands and the expectations for our Clients.

We manage all print mediums including litho, web offset, gravure, flexo, digital and screen. We strive to find you the best and most cost effective solution for your organisation

Why not go direct to the supplier?
It is unlikely that one supplier can supply everything. The fact is there are a lot of variables depending on materials used, quantities, size formats, colours and finishing. All of which governs the process and supplier required. With our expertise we know instantly from your brief who can best produce your product, with the reassurance that the quality will be excellent, will arrive when you want it and saves you money. We can free up your time, so that you can concentrate on your core business strategy.

We offer a free and comprehensive print audit, where we can evaluate your present situation and give you an accurate analysis of the savings we can realise for your Organisation.

We have been highly successful at saving our Clients money on their print requirements and in turn, we can make a real difference to your bottom line. So call us today for your free audit evaluation.